singles travel singles trips singles vacations
Come join us on this amazing singles travel adventure and visit some of most interesting and sacred temples and palaces in the world as well as the most impressive national park for a big game safari! This
amazing itinerary will have us moving about quite a bit but it will be well worth it when, at the end of the trip, you have experienced something truly unique and come away with these incredible memories. This is not the cheapest trip with internal air, deluxe hotels and the all-inclusive safari, but it is an extremely interesting and diverse itinerary that minimizes our drive time. I know you will love this singles trip and we're proud to offer it to you.
Nov 17 Arrive Delhi (B)
Arrive at Delhi's International Airport early this morning for the start of our singles vacation. Welcome to India! You are met by our representative in the arrival area of the airport. Depart for your hotel by deluxe air-conditioned vehicle. Breakfast at the hotel and after breakfast check in to your rooms (Early check is not guaranteed). Our representative will reconfirm the meeting time for your afternoon tour today.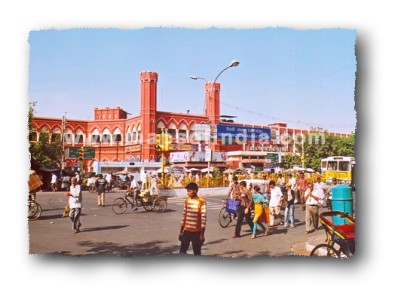 New Delhi has expanded and now encompasses residential and commercial development to the west and south, plus the satellite towns off Noida, Gurgaon and Faridabad.
Delhi has overtaken Mumbai & Kolkata in recent years to become the most vibrant creative art center in India. The city has more than twenty five galleries. Conducted tours, seminars, film shows and study classes on art appreciation, history and conservation are frequently organized. Most of the performing art centers are around Mandi House, Bhagwan Das Road.
singles travel singles trips singles vacations
Afternoon proceed for half day singles travel tour of New Delhi
New Delhi was designed and built by the British in the 1920's - it's a city of wide boulevards impressive Government buildings, green parks and gardens. In 1911 King George V announced the transfer of the capital from Calcutta to Delhi. The King's architects, Lutyens and Baker, set in motion the design and construction of Delhi's eight city - New Delhi. Lutyens designed an "Imperial City" having palatial-sized buildings set amid broad tree-lined avenues punctuated by Mughal style gardens, complete with fountains and shallow pools. It took 20 years to complete this immense undertaking only to have the British pack up and relinquish the subcontinent in 1947. You will visit two monuments from Delhi's past - Humayun's Tomb and Qutub Minar. Your drive takes you along the ceremonial avenue, Rajpath, past the imposing India Gate and Parliament House. Also visit a local temple.
Overnight Stay at the Crowne Plaza Ohkla (Deluxe Room)
Nov 18 Delhi (B)
Our singles trip continues. Delhi stands as the capital of Modern India. Here you can see the mingling of the Old and New India, the ancient and the modern. Delhi is made up of seven ancient cities, spanning the period from the 11th to 20th centuries. Delhi has seen the rise and fall of many emperors, which has left behind a plethora of monuments that commemorate the grandeur and glory of bygone ages. Very few cities in the world can express such a profusion of architectural styles.
Old Delhi was an ancient walled city. Mughal Emperor Shah Jehan in 1650 switched the Mughal capital from Agra to Delhi. Shah Jehan possessing an exquisite talent, especially in architecture, created the seventh city and in the process brought about Delhi's glorious renaissance. Start the day with a cycle rickshaw ride through Old Delhi. Here you will see Red Fort the most opulent Fort and Palace of the Mughal Empire. The fort is Shah Jehan's symbol of power and elegance, built behind red sandstone walls. Its main gate (Lahore Gate) faces Chandni Chowk, the perpetually congested avenue heading west from the Red Fort is filled with
twisting lanes, small streets and crowded bazaars. If you peer through a portico you may see a man getting shaved, silver being weighed, or any other conceivable form of intense commerce. Also visit Raj Ghat, the memorial site of the Mahatma Gandhi; Jama Masjid, the largest mosque in India; and Chandni Chowk, the bustling and colorful market of the old city. Chandni Chowk was the commercial center of Delhi in the old time and you will see it come alive in the morning as the trading day starts.
Afternoon is at leisure to explore on your own. Singles Travel.
Overnight Stay at the Crowne Plaza Ohkla (Deluxe Room)
singles travel singles trips singles vacations
Nov 19 Delhi/Agra (B)
Breakfast at your hotel and Drive approximately 4 hours to Agra. Upon arrival check in to your room. This afternoon visit the Taj Mahal & the red fort.
Return to your hotel for your overnight stay. Visit that magnificent monument to love – Taj Mahal, built by an emperor in memory of his beloved queen. Construction of the Taj Mahal began in 1631, and is believed to have taken 22 years to complete, with over 20,000 craftsmen working around the clock. The design and construction is said to be that of the legendary architect, Ustad Ahamad Lahori.. What makes the Taj Mahal unique is its perfect proportions, distinct femininity, medium of construction and ornamentation. Its marble exterior reflects rose and golden tints at sunrise and sunset, while it is dazzling white during the day. It is impossible to visualize the Taj Mahal in any surrounding others than its paradoxical garden. Paradise, in Islam, is visualized as lush garden where running streams flow. When the Mughals brought this concept to India they elevated it to the heights of incomparable history.
Taj Mahal has its own charm at different phases of the time – dawn to dusk. However, the most preferred timings are during Sunset and Sunrise. So, we wish to include both to make your sojourn so special!
Visit Agra Fort visit to the impressive Agra Fort, where you are taken through the chambers of this royal residence. As you drive through the city, witness the local life and bazaars (markets) and the hustle bustle of everyday India.
Agra Fort is a UNESCO World Heritage site located in Agra, India. The fort is also known as Lal Qila, Fort Rouge and Red Fort of Agra. It is about 2.5 km northwest of its much more famous sister monument, the Taj Mahal. The fort can be more accurately described as a walled palatial city.
It is the most important fort in India. The great Mughals Babur, Humayun, Akbar, Jehangir, Shah Jahan and Aurangzeb lived here, and the country was governed from here. It contained the largest state treasury and mint. It was visited by foreign ambassadors, travelers and the highest dignitaries who participated in the making of history in India.
Overnight at The Gateway hotel Fatehabad Road (Standard Room) Singles vacations.
singles travel singles trips singles vacations
Nov 20 Agra/Jaipur (B)
Breakfast at the hotel and drive for about five hours to Jaipur. Enroute visit Fatehpur Sikri
F
atehpur Sikri. - The imperial city of the Mughal dynasty between 1571 and 1584, Fatehpur Sikri was built by Mughal Emperor Akbar. The architectural grandeur of this deserted city cannot be described in words and one can only experience the aura of its magnificent edifices by seeing them. Fatehpur Sikri is the most popular day excursion from Agra, the city of Taj and capital of invincible Mughals for a long time.
Today, as one enters Sikri from the Agra Gate, one of the nine gateways on the way to the palace complex, Diwan-I-Aam, or the hall of public audience appears first. It is a huge rectangular walled-in courtyard where petitions were heard, proclamations made, ambassadors received and entertainment programmes held. Ponder the mysterious desertion of this capital city that was dramatically abandoned a few years after it was built. It was a veritable fairy tale city and its 'ruins' are still in a pristine condition. It is not hard to imagine what the court life must have been like in the days of its grandeur. Continue your drive to Jaipur .
Upon arrival in Jaipur check in at your hotel. Rest of the day at leisure. Overnight at hotel.
Overnight at the Fortune Select Metropolitan (Deluxe room)
singles travel singles trips singles vacations
Nov 21 Jaipur (B)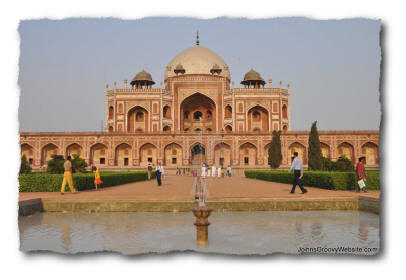 Jaipur Known as the "Pink City", Jaipur is the capital of the colorful state of Rajasthan. It has the distinction of being a well-planned and laid out city. As you drive through the old part of town, you will witness a life most unlike others. Witness how the city blooms during the day in a kaleidoscope of color and sound.
After breakfast depart the hotel for excursion to the Amber Fort. ~7 miles. from Jaipur, Amber Fort is a marvelous example of Rajput architecture with its terraces and ramparts reflected in the Maota Lake below. Go up the fort on the back of a gaily-caparisoned elephant true to the style of the Maharajas of the past. The interiors of the fort have various royal halls decorated with intricate ivory, mirror and glass work complemented by exquisite wall paintings. As you move between the rooms of this magnificent structure feel the history and visualize the pomp and grandeur of a kingdom never conquered.
This afternoon you will enjoy the tour of Jaipur city.
Later in the afternoon visit the City Palace Museum where you can see an imposing blend of traditional Rajasthan and Mughal Art. The museum is resplendent with its collection of robes of royal princes, carpets, an armoury of old weapons, miniature paintings portraying court scenes, battle scenes and processions, Also visit the awe inspiring Jantar Mantar (an accurate observatory built in 1726 AD). Also included is a photo visit at the Hawa Mahal (Palace of Winds) - a five storied wonder with a spectacular pyramidal facade and overhanging windows with latticed screens, domes and spires.
Overnight at the Fortune Select Metropolitan (Deluxe room)
Nov 22 Jaipur/Bangalore/Mysore (B)
After breakfast you will be transferred to the airport to board the flight for Bangalore.
Q Depart: Jaipur at 10:10 AM by SG-343 Arrive: Bangalore at 2:30 PM
Upon arrival in Bangalore you will be met and transfer for about 3.5 hours to Mysore. Check in at your hotel upon arrival in Mysore.
Overnight at the Regaalis (Superior room)
singles travel singles trips singles vacations
Nov 23 Mysore (B)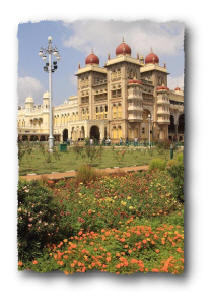 Mysore Palace: Intricately carved rosewood doors and ceilings some with inlaid ivory work, marble figurines, collections of caskets, paintings of the members of the royal family and other objects of personal use exhibit such opulence, though age as worn them out a bit with slight discoloration. On Saturdays, Sundays and National Holidays between 7PM-8PM the palace is illuminated by close to 100,000 bulbs - a sight so magnificent that it leaves you gasping for breath. Entry is through the south side. Shoes and Cameras must be left at the gate.
Also visit to Chamundi Hills, temple of Goddess Chamundeshwari (or Chamundi). The huge Nandi statue on the mountain is also well known. The Hills are 3300 Feet above sea level and are known for their wild life like leopards, but trekking is safe, and facilities to climb to the top are available. Atop the hill, Goddess Chamundi's idol is placed in a beautiful temple with marvelous architecture.
It is a picturesque place on the banks of River Kaveri on the Mysore-Bangalore highway at a very short distance from Mysore. The island of Srirangapatnam in the River Kaveri, 9 miles north of Mysore, measures 3.1 x 0.5 miles, long a site of Hindu pilgrimage, it is named for its tenth-century Sriranganathaswamy Vishnu temple. In the year 1133 it served as a refuge for the philosopher Ramanuja. The Vijayanagars built a fort here in 1454, and in 1616 it became it became the capital of the Mysore, Wadiyar Rajas. However, Srirangapatnam is more famously associated with Hyder Ali, who deposed the Wadiyars in 1761, and even more so with his son Tipu Sultan. During his seventeen-year reign (which ended with his death in 1799, at the bloody battle of "Seringapatnam") Tipu posed the greatest threat, than any other Indian ruler, to British plans to dominate India.
Overnight at the Regaalis (Superior room)
singles travel singles trips singles vacations
Nov 24 Mysore/Kabini (B, L, D)
Breakfast at the hotel and drive approximately 4 hours to Nagarhole National Park. We will be spending the next 2 nights at a luxury resort located right on a lake. It is all-inclusive which also covers a game drive and a boat tour. See the links below for more on this resort. The legend and romance of Kabini plays out in a theatre called Nagarhole, and revolves around a pristine river called Kabini (originally Kapila) that snakes its way through the Nagarhole National Park in Karnataka, and forms an aqueous boundary with the Bandipur National Park.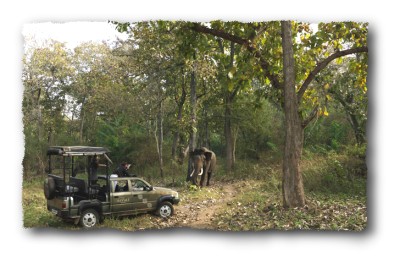 Together, this area constitutes the largest contiguous forest cover in this part of the world and is part of the Nilgiri biosphere, the largest in Asia, and home to the largest concentration of herbivores in Asia. And herbivores don't get larger than the Asiatic elephant, whose favorite playground this is. At Nagarhole, one can witness the largest congregation of Asiatic Elephants in the world, and these majestic mammals rule the roost here.
After lunch some time to relax, late afternoon you can visit in Nagarhole national Park
Nagarhole national park (NNP), the enchanting 247 square-mile park in Karnataka has an astonishing abundance of wildlife including large mammals such as tiger, leopard, wild elephant, dhole (Indian wild dog), and gaur (Indian bison). The landscape is one of gentle slopes and shallow valleys. Dry deciduous forest trees are leafless in the summer rather than in the winter. There are grassy swamps where the soil is clayey, perennially moist, and which support a luxuriant growth of green grass all year. The change in terrain throughout the park in refreshing and the river system provides a unique wildlife viewing experience.
Nagarhole National park derives its name from the combination of two Kannada words. 'Nagar,' meaning snake, and 'hole,' meaning streams. True to its name, quite a few serpentine streams fork through the rich tropical forests of the park. Nagarhole Park was set up in 1955. In 1975, its area was increased to include a greater expanse of forest reserve. The original forest was once an exclusive hunting ground for the erstwhile Maharajas of Mysore. The park has been recently renamed as Rajiv Gandhi National Park after the late Prime Minister of India.
Nagarhole National Park is counted among India's best wildlife parks. It has a large elephant and bison population. It also hosts a variety of animal species along with approximately 250 species of birds. On its northern confines is the Kabini River and on its southern fringes is the Bandipur national park. A dam on the Kabini River and its picturesque reservoir demarcates the two national parks.
Overnight at The Orange County of Kabini
singles travel singles trips singles vacations
Nov 25 Kabini/(B/L/D)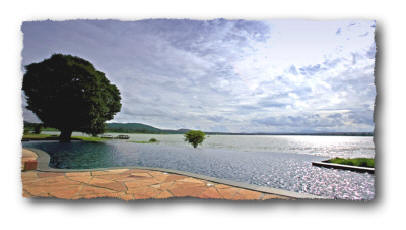 Enjoy an early morning boat ride on an oracle where you may see exotic birds and other wild life. Return to the lodge for breakfast - This afternoon you have an optional safari or simply relax and enjoy the lodge.
Overnight at The Orange County of Kabini
Nov 26 Kabini /Bangalore Via Mysore (B/L)
After breakfast drive for about four hours to Mysore. There will be a lunch stop and you will then continue driving to Banglaore. On your way visit the Fort: Kempe Gowda built the original mud structure in 1537. In 1761 Hyder Ali rebuilt the fort in stone. It was the strong hold of Hyder Ali and Tipu Sultan and witnessed several fierce battles. Built in an oval shape, a fine example of 18th century Indian military architecture, the fort measures 2395ft (N-S) by 1805ft (E-W).
Visit Lall Bagh: Spread over 240 acres of flowering glory, Lal Bagh has rare collection of tropical and sub-tropical trees, plants and herbs to quench the thirst of search for scenic beauty by both layman and horticulturist. Hyder Ali was the force behind laying out the park in 17th century. But Tipu Sultan was responsible for enriching the vast collection by importing several specimens from Afghanistan, France and Persia. Lal Bagh is artistically landscaped with expansive lush lawns, flowerbeds, lotus pools and fountains. In 1840, Lal Bagh had a magnificent glass house built in line of London's Crystal Palace. Check in at your hotel upon arrival. The remainder of the evening will be free at your leisure.
Overnight at the Chancery – Deluxe Room
singles travel singles trips singles vacations
Nov 27 Bangalore to USA (B)
After a very early breakfast depart for the airport for your early morning flight at 7.30am.
HOTEL LINKS:
Crowne Plaza - New Delhi Reviews
Gateway Hotel - Agra Reviews
Fortune Select Metropolitan - Jaipur Reviews
Regaalis Hotel – Mysore Reviews
Orange County Lodge - Kabini
Check out these great Reviews!
INCLUDES:

Total of nine (10) hotel nights in India
Daily Breakfast, as well as Lunch & Dinner in Kabini (as indicated)
Transportation in a Deluxe Air-Conditioned Motor Coach
Sightseeing Tours as mentioned in program
Entrance Fees to mentioned monuments
Services of an English Speaking Tour Manager throughout the entire trip.
All currently applicable taxes and fees
DOES NOT INCLUDE:
International Air

Airport tax or any kind of insurance cover.

Any meal in the itinerary except Breakfast.

Items of personal nature like drinks, laundry, telephone calls, tips, lunch or dinner

Any hike in the prices because of changes in the itinerary owing to circumstances beyond our control.

Tips and porterages at the airports and stations.
GROUP AIR:

We have a deposit on group air from LAX on British Airways. We depart on November 15th at 5:25 p.m. to Heathrow in London arriving at 11:35 am the next day. We have a 4-hour layover then fly on to Delhi at 3:25 p.m. arriving at 5:00 a.m. on the 17th.

singles travel singles trips singles vacations

1 BA 15NOV W LAXLHR 525P 1135A
2 BA 16NOV Q LHRDEL 325P 500A / NOV17
3 BA 27NOV J BLRLHR 750A 115P
4 BA 27NOV J LHRLAX 315P 620P


COST: This airfare is $820 plus taxes/ fuel surcharge of $634.82 (subject to change). Please let us know when booking if you are taking our air.