Sicily & Malta Singles Vacation
MAY 29th - JUNE 9th
10-nights with air - $2,895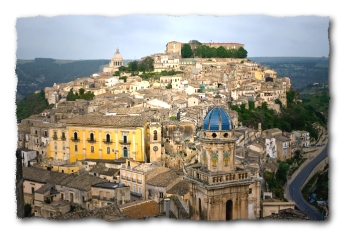 Okay European travelers, here's a new destination for you! If you like Italy, and who doesn't, you are sure to love Sicily and the Maltese Islands! This is another 10-night trip with an option to leave 2-days early and enjoy a couple of days in Munich, Germany.
We will have three stops total with 3-nights in Palermo, 3-nights in Taormina on the opposite coast and finally 4-nights in Malta. Our hotels are all excellent, 4 and even 5-star category chosen also for their prime location. This will certainly be an incredible trip. Here is all the information you need to know about this trip.
Sicily, the Mediterranean's biggest island, is separated from the mainland by the strait of Messina. A mountainous spot, Sicily's coast and its small islands sit at the foot of volcanoes, including Etna, Stromboli and Vulcano. The Greeks, Romans, Normans and Catalans all left their mark on the island in the form of Byzantine palaces, Gothic castles and Baroque flourishes in capital Palermo.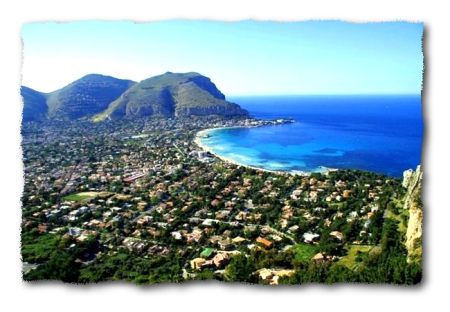 Sicilians are heir to an impressive cultural legacy, from the refined architecture to a beguiling, if contradictory, artistic fusion of Arab craftsmanship and Norman austerity. This complexity of culture is matched by a startling diversity of landscape that includes the smoldering Mt Etna, and a coastline with a tiara of Aeolian Islands and National Parks. Sicily also has a refreshing lack of neon-blazing entertainment and theme parks, which further helps preserve its individuality and appeal.

We will start off (for those who are not visiting Munich) with 3-nights in the capital of Palermo. Palermo is full of worthy destinations, and in the historic district in can seem as though they are all competing for your attention. Among all of the attractions in Palermo, the palaces and museum stand shoulder to shoulder with the cathedrals and markets as must-see destinations. A large part of the thrill has to do with the layers of Sicilian culture that have their roots in Palermo. The port city has seen empires rise and fall, kings come and go, and artists emerge and retreat. We will set up day tours to visit some of the most compelling sites including the palaces, museums, churches and beaches. There are also the two main squares - The Piazza Verdi and the Piazza Castelnuovo which are packed from early morning into the wee hours of the night. Both are ringed with cafes, street vendors, and boutiques to entertain those whiling away the hours in the main squares. For me, this is one of the most enjoyable qualities of a European vacation – time to relax and take it all in.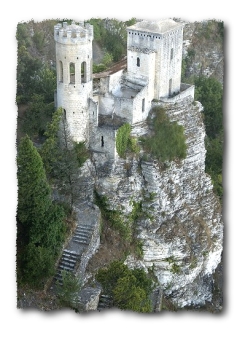 Day tour possibilities include a visit to the Norman abbey of Monreale, overlooking the city, famous for its Byzantine mosaics and Norman-Arab cloister. We can venture into Sicily's wine region. We can stop at hilltop Erice, famous for its Phoenician heritage, medieval atmosphere and delicious pastries. Take in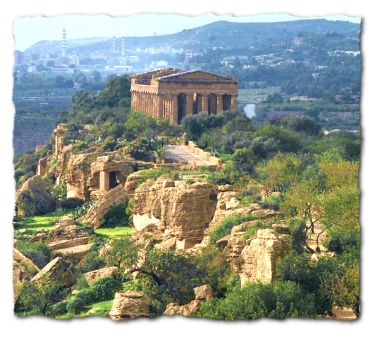 Trapani along the coast below, known for its salt pans (marshes) and wind mills.
We can visit hilltop Segesta with the best-preserved ancient Doric temple in what used to be the Greek world and Agrigento known as the "Valley of the Temples" is a large archeological site outside town surrounded by olive groves and almond orchards. We can even enjoy a wine tasting along the way!
Our hotel, located in the very heart of the sixteenth-century district and most evocative part of the city, is one of the four historic markets in Palermo. The best-known monuments and attractions, from the Medieval Age to the
Contemporary one, are easily reachable by foot. Ten minutes walk to the third biggest theatre in Europe, i.e. Massimo Theatre, and five minutes walk to the Politeama Theatre, jewel of the 19th century architecture. The gourmets will enjoy the best Sicilian and international dishes in the restaurants and cafés located in the area.
From there we will bus across the island, taking a tour of Mt. Edna along the way, and spend the next 3-nights at the magical town of Taormina. On our way we will embark upon a trip through Sicily's rugged interior and stop to explore Piazza Armerina's ancient Roman villa, well known for its mosaics.
Taormina is a mountaintop town overlooking the Ionian coast and is Sicily's most famous resort town, full of restaurants and shops, with beautiful beache
s nearby. The Greek amphitheatre, with its famous panoramic view of Mount Etna and the coast, is used for concerts and plays, and medieval walls enclose the town's stone streets. There are several castles, including those in the Castelmola overlooking Taormina. There is a great jeep or ATV tour that will make a great optional tour taking us up to visit Mt. Edna. Another optional tour will take us to the Aeolian Islands known for their exceptional beaches. Perhaps take a motor-scooter ride there!
Our hotel there is another 4-star gem. Build in 1904 and situated on the promontory it is in a spectacular locatio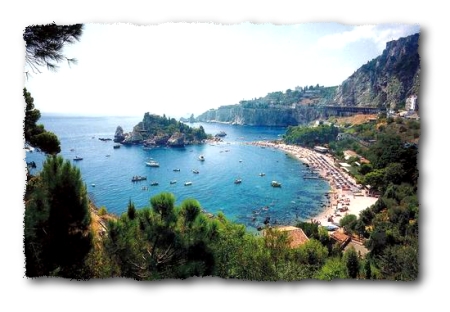 n on the sea. The brilliant location of this historic four star hotel in Taormina is one of the most spectacular outposts from where to admire an incomparable view of nature, whereby the sea, Mount Etna and Taormina stand out. A short distance away from the hotel is the historic center of Taormina with its poetic atmosphere, steeped with history, traditions and literature, with Corso Umberto, very seducing for its boutiques, handicraft shops and the "sweet life" in its famous pubs and restaurants; with its romantic promenades, between delightful street corners and with views that fill your heart.
Now we will ferry over to another island and country – Malta, part of the Maltese Islands. The Maltese Islands are an archipelago o
f six islands of which, Malta, Gozo and Comino are inhabited. They are situated in the centre of the Mediterranean, 58 miles from Sicily. Malta is the more urban and cosmopolitan of the islands. It has every amenity from modern residential and commercial areas to a vibrant nightlife and numerous leisure options. The Maltese Islands are soaked in history covering nearly 7000 years, for example there are temples on Malta that date from 5000 BC, the Phoenicians colonized the islands around 800 BC. The Romans made Malta part of their empire in 218 BC. St Paul was shipwrecked on Malta in AD 60 and converted the Maltese people to Christianity.
The sheer number of archaeological sites sets Malta's history apart from that of other Mediterranean destinations. There are megalithic monuments, Bronze Age dolmens, Punic tombs, remains of Roman Villas and traces of prehistoric man which defy explanation, su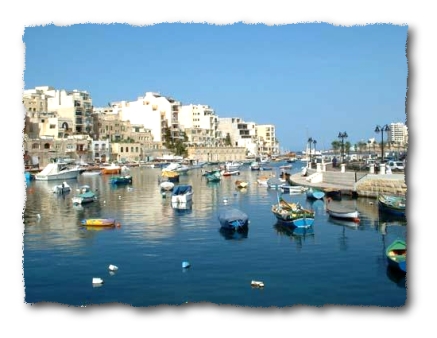 ch as the mysterious 'cart' tracks. For three millennia, from around 5200 BC, the archipelago was home to a unique, temple-building civilization. Malta and Gozo's temples are thought to be the oldest free-standing buildings known to man, predating the Pyramids in Egypt and Stonehenge! One site above all others is special to Malta – the Hypogeum, a labyrinth of underground chambers probably used as both a burial site and a temple. The Islands' temples are UNESCO World Heritage Sites.
There are plenty of interesting places to see and things to do in Malta and the surrounding Maltese Islands. There are jeep tours that we will likely set up as an optional tour; you can rent a car or motor scooter and drive yourself around Malta where you can stop by a rural village for a meal or snack at a rustic bar; there's a Hop on/ Hop off bus that will take you around to all of the sites; and a cruise that will take us to the 2 other Maltese islands of Gozo and Comino! Gozo Island is a place that I read about a few years ago in my Islands magazine and have always wanted to visit. It is smaller, more rural and quieter than Malta with green countryside, spectacular cliffs, picturesque bays, coves, rugged c
liffs penetrated by steep gorges. We might even arrange for a horse or a bike along the coast for amazing panoramas. Comino Island is known for its crystal clear waters and their own Blue Lagoon, an amazing sheltered inlet. If you are a diver you will enjoy a great variety of dive opportunities. The islands of Comino, Cominetto and Gozo are just a 10 minute ride away offering a large variety of wrecks and caverns and crystal clear water – some of the best diving in the Mediterranean.
Our hotel is once again, ideally located, and we have saved the best for last – the 5-star Grand Hotel Excelsior. As the premier destination among 5-star Valletta hotels, this hotel is ideally located on the doorstep of a UNESCO World Heritage Site – the Capital City of Valletta, with all its major attractions, culture, art treasures, and historical architectural gems. This acclaimed hotel prides itself in providing the discerning traveler with magnificent accommodation, breathtaking views of Marsamxett harbour and Manoel Island, and an unforgettable dining experience. You might even enjoy a full day lounging around the pool and enjoying spa treatments!
For those people signing up for the Spain/ Portugal trip, you might consider taking in both and making this almost a full month Europe trip!
INCLUDES:
Air on Lufthansa airlines from LAX. (flight stops at JFK for those people on the east coast who would like to meet the group there).

10-nights accommodation

All ground transportation and ferry from Sicily to Malta

City tour in Palermo, Taormina and Malta

Daily breakfast
DOES NOT INCLUDE:
Departure taxes/ fuel surcharge currently running $688 and subject to change.

Tips for guides and drivers
$200 DEPOSIT TO SIGN UP
SINGLE SUPPLEMENT: $875
OUR GROUP AIR ON LUFTHANSA AIRLINES:
Deduct $1,095 with your own air and you would pay your own departure taxes

UA 592 V 29MAY 3 LAX-JFK 0600 1428
LH 411 V 29MAY 3 JFK-MUC 1730 0745+1
LH1970 V 30MAY 4 MUC-PMO 0915 1120

LH1277 V 09JUN 7 MLA-FRA 1250 1535
UA 927 V 09JUN 7 FRA-SFO 1725 1955
UA 512 V 09JUN 7 SFO-LAX 2230 2356
We depart LAX at 6 a.m. on May 29th routing through Munich and arriving in Sicily at 11:20 a.m. on the 30th.
We depart Malta on June 9th at 12:50 p.m. routing through Frankfort, then San Francisco arriving in LA at 11:56 p.m. the same day.
When last we checked, there was individual air from JFK that was running approximately $200 less than our group air:
1 LH 29MAY JFK-MUC 540P 755A
2 LH 30MAY MUC-PMO 915A1120A
3 LH 09JUN MLA-FRA 1240P 320P
4 LH 09JUN FRA-JFK 510P 750P

OUR HOTELS
Palermo, Sicily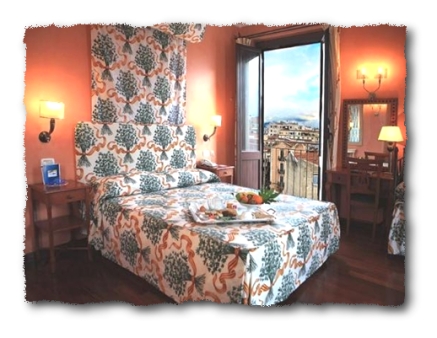 Hotel Vecchio Borgo ****
Hotel Vecchio Borgo is a charming hotel with a warm and welcoming atmosphere, at the edge of one of the most typical and ancient markets, in the very heart of Palermo.

Its 32 finely furnished rooms are equipped with all comforts: they are all soundproofed, parquet flooring, provided with wi-fi connection, furnished with poster-bed and hydro massage shower.

In the elegant foyer, a cosy relax area is provided with free daily newspapers and 24-hour hot tea. The daily breakfast offers a great variety of local home-made food which is served in a comfortable room, looking out onto the ancient market.

Borgo Vecchio rises among the port, the shopping area and the historic centre, which makes it the best starting point to fully enjoy Palermo. The best-known monuments and attractions, from the Medieval Age to the Contemporary one, are easily reachable by foot. Ten minutes walk to the third biggest theatre in Europe, i.e. Massimo Theatre, and five minutes walk to the Politeama Theatre, jewel of the 19th century architecture.

Shopaholics will love going around Via Libertŕ, Via Ruggero Settimo and Via Roma, which are the best-known streets for every kind of shopping. The most exigent gourmets will enjoy the best Sicilian and international dishes in the restaurants and cafés located in the area.

WEBSITE: http://www.ghshotels.it/vecchioborgo/index.php

TRIPADVISOR - #9 OUT OF 98 HOTELS! http://www.tripadvisor.com/Hotel_Review-g187890-d530396-Reviews-Hotel_Vecchio_Borgo-Palermo_Province_of_Palermo_Sicily.html
Taormina, Sicily
Hotel Excelsior Palace Hotel ****
To stop time, in one of the most beloved areas in Sicily: at the Excelsior Palace Hotel, built in

1904 at the dawn of tourist developments in Taormina, you experience extraordinary beauty, an ancient history and culinary traditions of the area, embraced by a wonderful hospitality.

Excelsior Palace Hotel 4 stars, an idyllic peaceful oasis in the heart of Taormina: wonderful location, friendly staff and all-inclusive services.

Relaxation areas, privacy and luxuries such as the rooms with a view, the excellent restaurant, the fantastic fairy-tale like park with panoramic pool. Furthermore, spacious meeting rooms for banquets and other receptions, ideal for business trips and events.

WEBSITE: http://www.excelsiorpalacetaormina.it/

TRIPADVISOR: http://www.tripadvisor.co.uk/Hotel_Review-g187892-d264903-Reviews-Excelsior_Palace_Hotel-Taormina_Province_of_Messina_Sicily.html
Valletta, Malta
Grand Hotel Excelsior *****
As the premier destination among 5-star Valletta hotels, the Grand Hotel Excelsior is ideally located on the doorstep of a UNESCO World Heritage Site – the Capital City of Valletta, with all its major attractions, culture, art treasures, and historical architectural gems.

This acclaimed Valletta Malta hotel prides itself in providing the discerning traveller with magnificent accommodation, breathtaking views of Marsamxett harbour and Manoel Island, and an unforgettable dining experience. Its central position allows for easy travel to all parts of the Maltese islands.

WEBSITE: http://www.excelsior.com.mt/?src=sl_tripadvisor_businesslisting

TRIPADVISOR #2 hotel!: http://www.tripadvisor.com/Hotel_Review-g190328-d656905-Reviews-Excelsior_Grand_Hotel-Valletta_Island_of_Malta.html